This project has been a long time coming!
We are very excited to see this truck hit the road under its own power. Years ago, before the shop was even officially open, Paul took on a frame swap and LS set up job on this gorgeous patina'd 1950 Chevy. The goal for the truck was to be an easy, nice running cruiser with plenty of opportunity to
add power.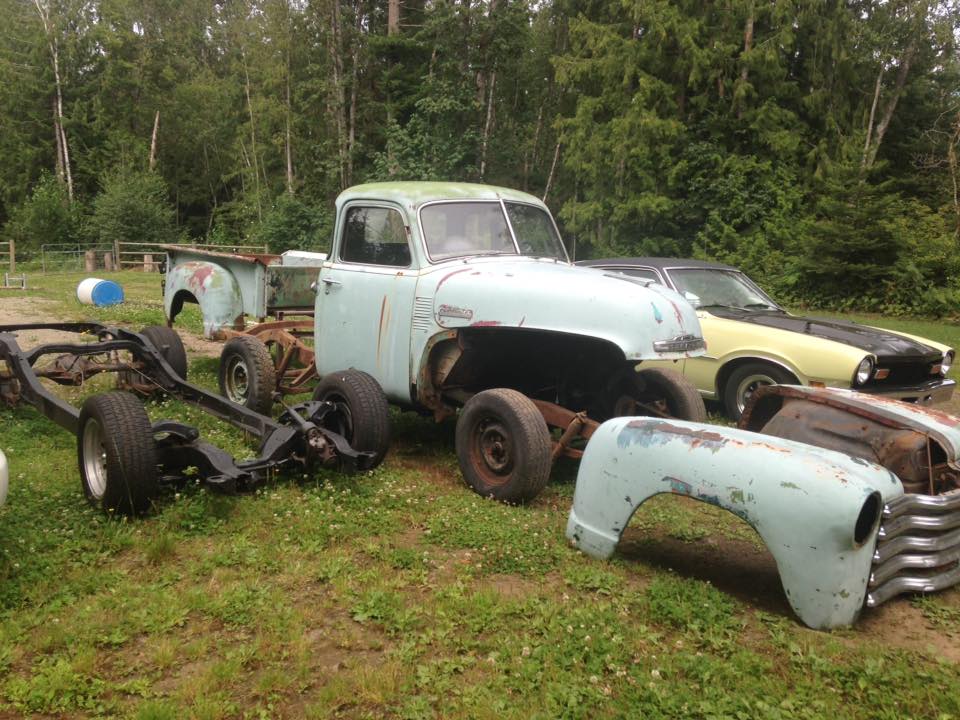 Owner Michael trailered the non-running truck and bare S10 chassis donor to our home. Paul got to work rebuilding the front end, installing a 3-inch drop on all four corners. He designed and installed custom cab supports as well as designed and built custom motor mounts for the new LS motor. He dropped in the 6.0L LQ9 Gen 3 small block motor and 4L80e transmission, made some trans tunnel modifications, and swapped in the S10 column, pedal assembly and booster/master cylinder. He custom mounted trailblazer seats into the truck and swapped in a Chevy Blazer gas tank. When the truck left the shop, it was steering and stopping, ready to have Michael finish the wiring.
Well, between life and kids, plans got delayed, and a few years passed with no progress on the project. Michael decided to have Heavy Metal Custom Shop finish the build for him so he could enjoy his truck sooner rather than later. The truck came into the shop mid 2022, into the real Heavy Metal Custom Shop this time, not our home shop, and we finished it up! James, our wiring extraordinaire, got everything hooked up properly and looking amazing. In the dash are brand new Dakota Digital gauges, highlighted by some fun pin striping by Pride Custom Art Michael ordered up some sweet Vision Nitro wheels and BF Goodrich Radial TA tires, 15×8's in the front, and 15×10 in the rear. Matt, our new fabricator/technician installed some sweet mini tubs in the bed to allow perfect fitment of the rear meats.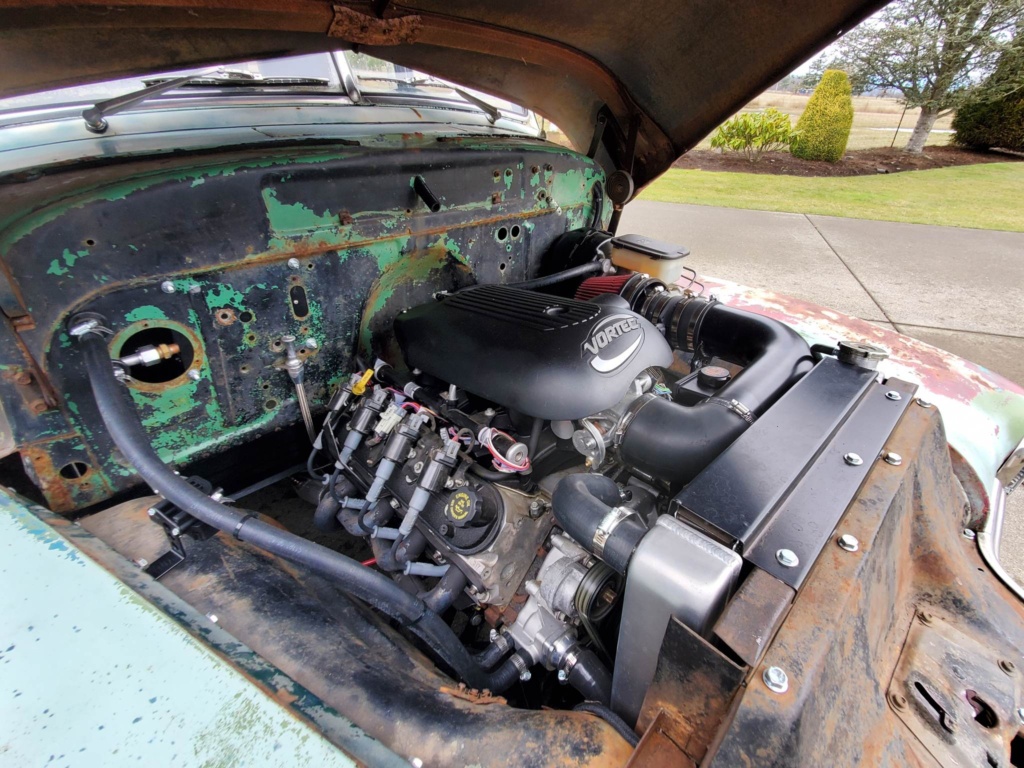 Michael has taken the truck home to finish up the final details. Up next for the 50 Chev
is getting started on the bed, updating the doors with new locks and window regulators,
and installing a new grill and bumpers.

All in all, this truck looks great, runs great, is set up safe and easy to drive, what more
could you ask for?